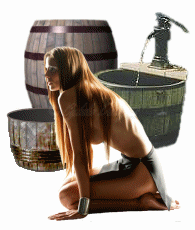 Welcome to the chore board. This is the place that when you do a chore or clean its to be place in full form. Please take the time to word out what you have done. Use detail and make sure that you describe the sounds, scents, textures and things going on around you. There is a place that gives examples of some chores being done, DO NOT COPY them. Be creative and original. Again, greetings and welcome.
The Ubar's kijakazi
~violet muse~
~First Girl~
~Kolar'd, Branded, Pierced and Chained~
Ad blocker interference detected!
Wikia is a free-to-use site that makes money from advertising. We have a modified experience for viewers using ad blockers

Wikia is not accessible if you've made further modifications. Remove the custom ad blocker rule(s) and the page will load as expected.